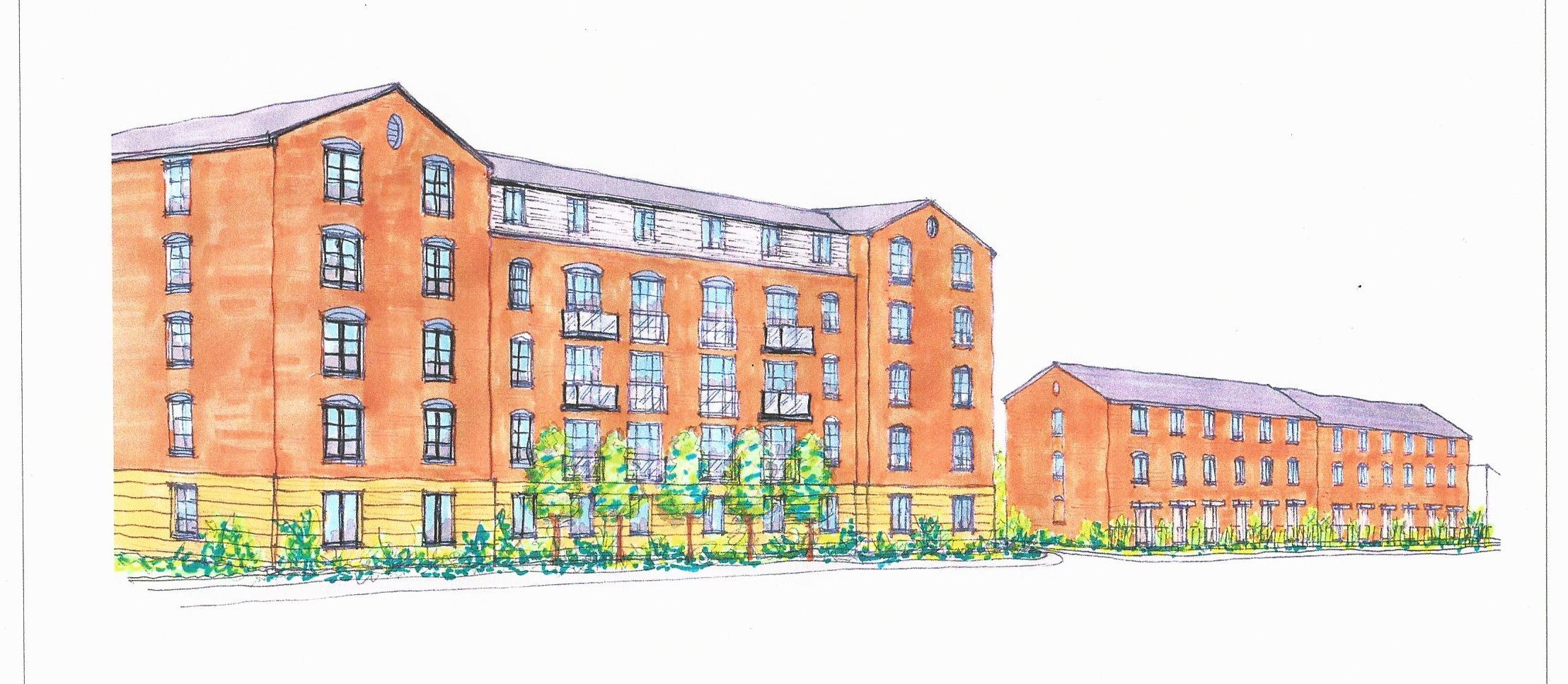 Illustrative street-scene of proposed residential redevelopment
Hancock Town Planning was approached by our client for pre-purchase advice regarding the potential issues and challenges surrounding achieving residential redevelopment of this large vacant former manufacturing and office building on the edge of Redditch Town Centre.
HTP subsequently engaged in detailed pre-application discussions with the local planning authority, agreeing the principle of residential redevelopment, the preferred design approach and addressing issues such as the requirement for affordable housing provision and other financial contributions.
We then managed and co-ordinated a multi-disciplinary team of development professionals to prepare and submit a planning application for redevelopment to provide 75 dwellings within the site.
Planning permission was granted in 2019 and the development will make a significant contribution to the redevelopment of the area.
Below: Block plan for the proposed redevelopment of Victoria Works