Class Q agricultural to residential 'Permitted Development' conversions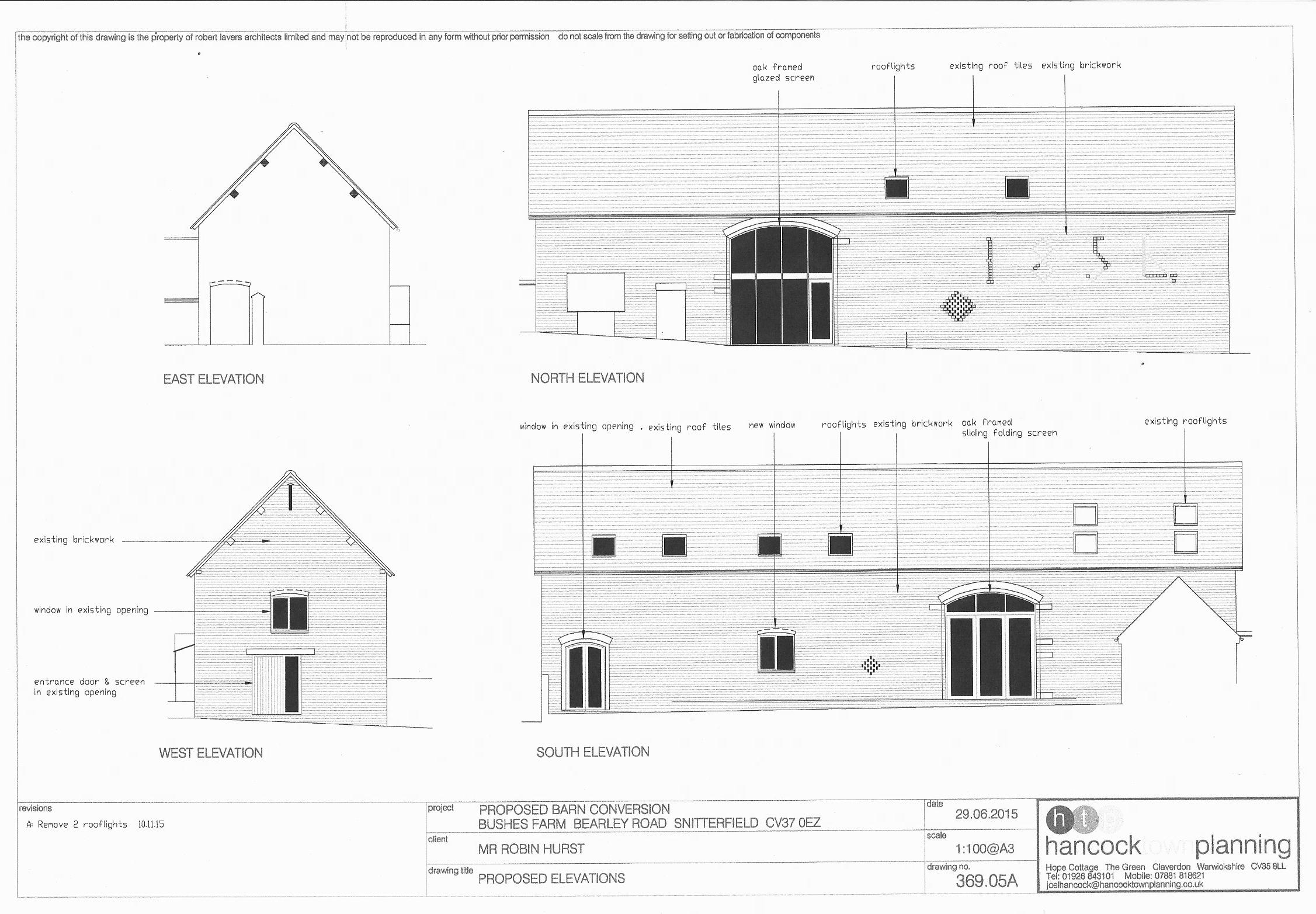 Hancock Town Planning can advise on a range of Permitted Development Rights, including the potential conversion of agricultural buildings to residential use, known as 'Class Q' rights.
In addition to expert planning advice regarding Class Q, we are also able to provide detailed drawings to support the conversion, such as those at Bushes Farm, near Snitterfield within Stratford-upon-Avon District, where issues such as sub-division of the building and proximity to other working farm buildings were satisfactorily addressed.

Bushes Farm, Snitterfield
Set out below are the plans for another Class Q consent secured for a property known as Redhouse Barn, Little Alne, near Wootton Wawen.